The 5 Best Dog Trainers near Destin, FL
Training is an essential part of being a pet owner. You can start the process at any age since dogs are always learning, so it's never too late. If you want to strengthen the bond with your pooch, provide them with mental stimulation, and build confidence as a handler, contact one of these best five dog trainers near Destin, Florida, for help.
BTS K9 Dog Training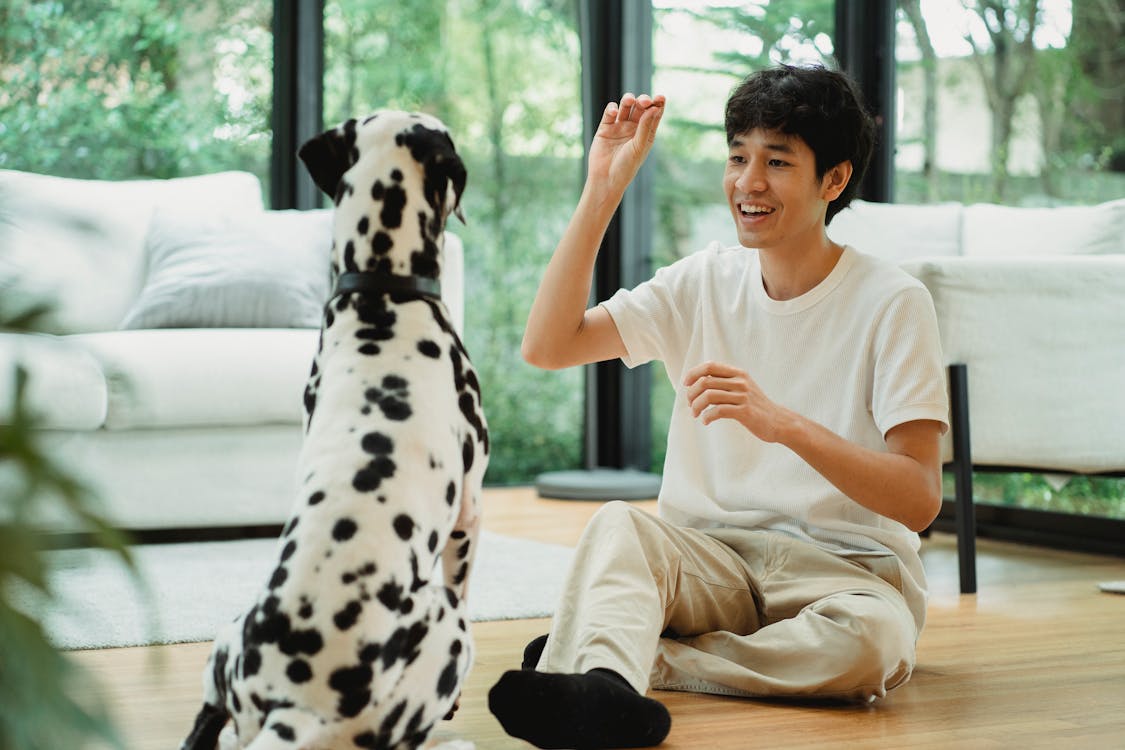 Changing a dog's behavior can take some effort. A good trainer, as you'll find at BTS K9 Dog Training, will spend as much time as you and your dog need to master a new skill. So whether you're looking to teach your new puppy a few simple commands or you have an older dog wanting the mental stimulation of learning tricks, a class can help you accomplish both objectives.
The head trainer at BTS K9, Rebecca Dabney, will help turn your pet into a well-behaved dog that obeys your directions. This top-rated facility has a team of compassionate and professional dog trainers. These experienced handlers are dedicated to helping you and your dog achieve your goals. Whether it's off-leash reliability at cool local events like Pensacon or instant obedience around children, they can get you there. They have multiple dog training programs that will transform your dog into the best friend you know it can be.
Dabney's experience comes from her tenure as a police officer. She spent nine years on patrol with her K9 partner, a Belgian Malinois called Ares. In addition to her public service, this incredibly talented instructor trained police dogs for Trident K9 and attended related conferences, handler schools, and trials. She then worked her way up to head trainer at Coastline K9. Today in her spare time, Dabney competes in Protection Sports Association trials with her own dog, Willow, and trains service dogs for the Rescue 22 Foundation.
Location: 819 Navy St., Fort Walton Beach.
Hours: 9 a.m. to 5 p.m., Monday through Friday.
Total Dog Training
A lot of freedom comes with a well-trained dog, from the confidence of knowing you can take them anywhere to the certainty that if they do get off-leash for any reason, they'll promptly return to your side. Discover this feeling with the trainers at Total Dog Training. So whether you're dealing with the small stuff, like jumping on the furniture or barking at the neighbor, or something more serious, like aggression, knowing that you don't have to kennel your dog when guests come over is terrific.
The coaches at Total Dog, led by April Walker and Ryan Troester, have a three-step process. First, they'll get to know you and your dog. Then they'll do an in-home behavioral assessment. After that, your customized training program begins. The dynamic duo of Walker and Troester have more than a decade of experience working with military dogs and their handlers. They transfer these standards of excellence to their client's pets with one-on-one specialized training, so you can have the confidence to take your tail-wagger anywhere.
Location: Serves the Florida Panhandle and Southern Alabama, including Okaloosa County,
Hours: Appointments vary. Call 850-357-2236 to schedule a consultation.
What's Up Dog
What's Up Dog is an award-winning dog care company. It offers everything from doggie daycare and grooming to training. Founder Steve Kotowske has experience training law enforcement K9s and showing and breeding dogs. His simple training philosophy focuses on teaching you proper communication and leadership skills. You can take advantage of day training twice a week, once-a-week group classes, or opt for a series of private sessions.
This facility also has German Shepherd puppies for sale. It selectively breeds its dogs for character, temperament, and workability. So whether you get a dog from this school or adopt one from an animal shelter, consider their Puppy-to-Protection training program. Also, remember to shop What's Up Dog for pet food, toys, and other goodies. It offers the largest independent, holistic pet retail store on the Emerald Coast. Because of this trainer's focus on health and nutrition, it's the place to go for advice and an extensive selection of top food brands for dogs and cats.
Location: 9970 U.S. Hwy 98 W., Miramar Beach.
Hours: Class schedules vary by program.
Dog-Harmony, Inc.
It's no surprise that many dogs find their way to animal shelters due to a myriad of behavioral issues, from house-breaking problems to serious matters like biting. According to a Shelter Medicine Program report, rescue admissions surged by more than 36,000 cats and dogs in 2021. That's where Dog-Harmony, Inc. comes in. This non-profit 501(c)3 charity opened its door in 2015 with the mission to reduce the dog population in shelters by focusing on humane education.
Founder Nancy Bown, CPDT-KA, is a professional dog trainer who helps her staff build positive relationships between dogs and their people. Her goal is to prevent them from becoming homeless in the first place. Dog-Harmony's team developed its dynamic programs with evidence-based information to help you become a better pet owner. Discover its free educational resources online or attend an educational event, such as Kids & Canines camps.
Location: 107 Surf Song Lane, Miramar Beach.
Hours: Vary, based on the program and event.
Pet's Behave
The experienced, professional instructors at Pet's Behave host small, friendly classes at their indoor and outdoor training facilities. The science-based, dog and people-friendly methods the coaches incorporate into their group or private lessons ensure you both walk away with your tails wagging. While this pick is about a half-hour drive from Destin, it's an easy commute in your new Hyundai.
Pet's Behave's dog trainers have over 50 years of combined experience in animal behavior consulting. Christina Flynn, AKC CGC Evaluator, started her career breeding and showing dogs. After earning several titles, she began to teach agility and basic obedience classes. Today, Flynn specializes in training puppies and correcting fear-based behavior problems within a positive and loving environment.
Location: 297 County Line Rd, Niceville.
Hours: 10 a.m. to 5 p.m. Monday through Friday and 8 a.m. to 1 p.m. Saturday.
Well, there you have it. The team at Allen Turner Hyundai put together this guide for the best dog trainers in Destin, Florida. Which one caught your attention? Let us know about your experience there. We want to know how well you and your four-legged pal are doing with your lessons.
A Man Training His Pet by Bethany Ferr is licensed with Pexels License