What is Hyundai Blue Link?

---
What is Hyundai Blue Link? Have you ever locked your keys in your car or forgotten where you parked it in one of our huge Mobile, AL parking lots? Who hasn't? When you have Hyundai Blue Link, these things aren't problems anymore. But this amazing set of features can do so much more. It comes standard in most new Hyundai vehicles, and is usually free for the first three years. So, what is Blue Link? Let's find out.
What is Hyundai Blue Link Used For?
What is Hyundai Blue Link, exactly? It's a set of apps that connects your car to your smartphone and enables you to control several of its features remotely. The Hyundai Blue Link Remote Package connects to your Amazon Alexa or Google Home Assistant to enable you to command your car with your voice from inside your house. What is Blue Link used for? Here are some of the things you can do:
Start the vehicle.
Start or stop charging.
Set the interior of the vehicle to a specific temperature.
Lock or unlock the vehicle.
Activate the horn and lights.
Send addresses to the vehicle.
Recover your vehicle if it's stolen.
Find your car if you've forgotten where you've parked.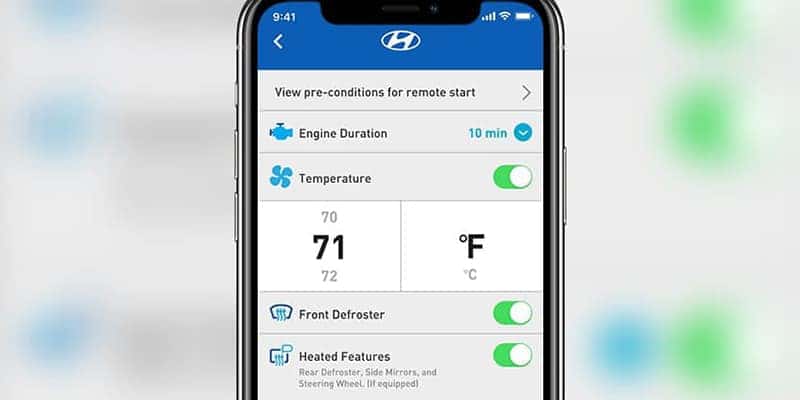 Hyundai Blue Link Teen Driver Features
We don't know if there's any such thing as "peace of mind" when you have a teen driver in your home. But this set of features will get you as close as possible. What is Hyundai Blue Link used for when it comes to teen drivers? Ft Walton parents will be glad to know that Hyundai Blue Link will alert you if your vehicle:
Exceeds a pre-set speed.
Leaves a predetermined geo-fenced area.
Enters a restricted geo-fenced area.
Is used during determined curfew hours.
Check Out Hyundai Blue Link at Allen Turner Hyundai of Pensacola
Our friendly staff will be happy to explain the benefits of Hyundai Blue Link to you. We make it easy for you to get behind the wheel of your next vehicle. You can even apply for financing online. Our dealership is conveniently located near Gulf Breeze, but you can also browse our entire inventory from the comfort of your own home! So, contact us today! Looking for other tech tips? Learn how to connect Hyundai Bluetooth, or even explore our hybrid models today!
More From Allen Turner Hyundai
First introduced in 2020, the Hyundai SONATA has won numerous awards and become a standard pick for families seeking a midsize sedan. Sales for the SONATA are up 39% year over year, proving the model's popularity. Hyundai's tireless commitment to quality design and forward-thinking features is evident in every aspect of this vehicle. The 2024 Hyundai…

If there's one thing Pensacolans know—besides our pristine beaches and rich history—it's a great burger. In a place where the ocean breeze complements the aroma of grilling patties, Pensacola is a haven for burger enthusiasts. From smoky barbecued masterpieces to Irish-inspired delicacies, the options are endless. If you're hungry for the best burgers in the…

If you're interested in an all-electric vehicle, the Hyundai IONIQ and Tesla are sure to make it on your list of potential purchases. Though Tesla has long made a name for itself in this realm, Hyundai is making big waves in the market thanks to the automaker's continued high standards and forward-thinking designs. At Allen…